Air Deals for Air New Zealand
Air Deals helps you find cheapest domestic Air NZ flights and discover pricing patterns to find the cheapest days to fly.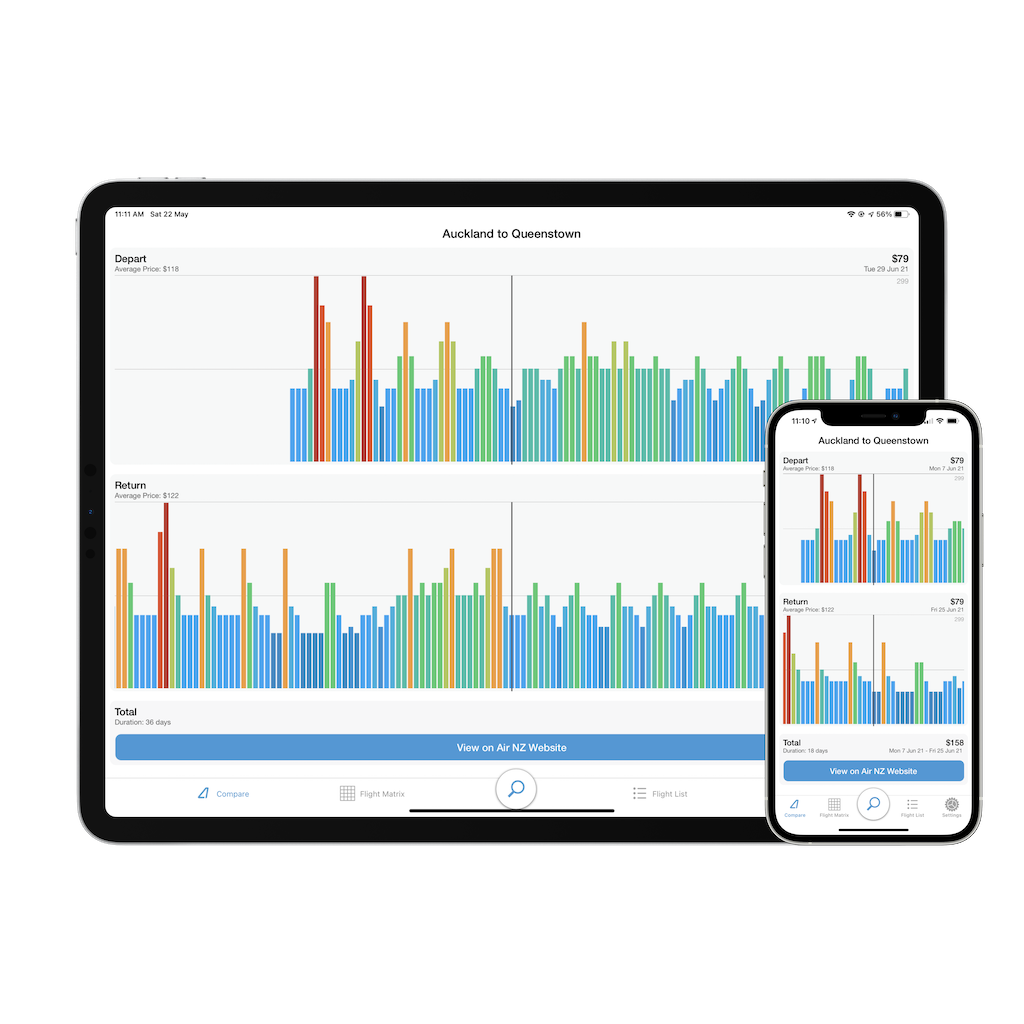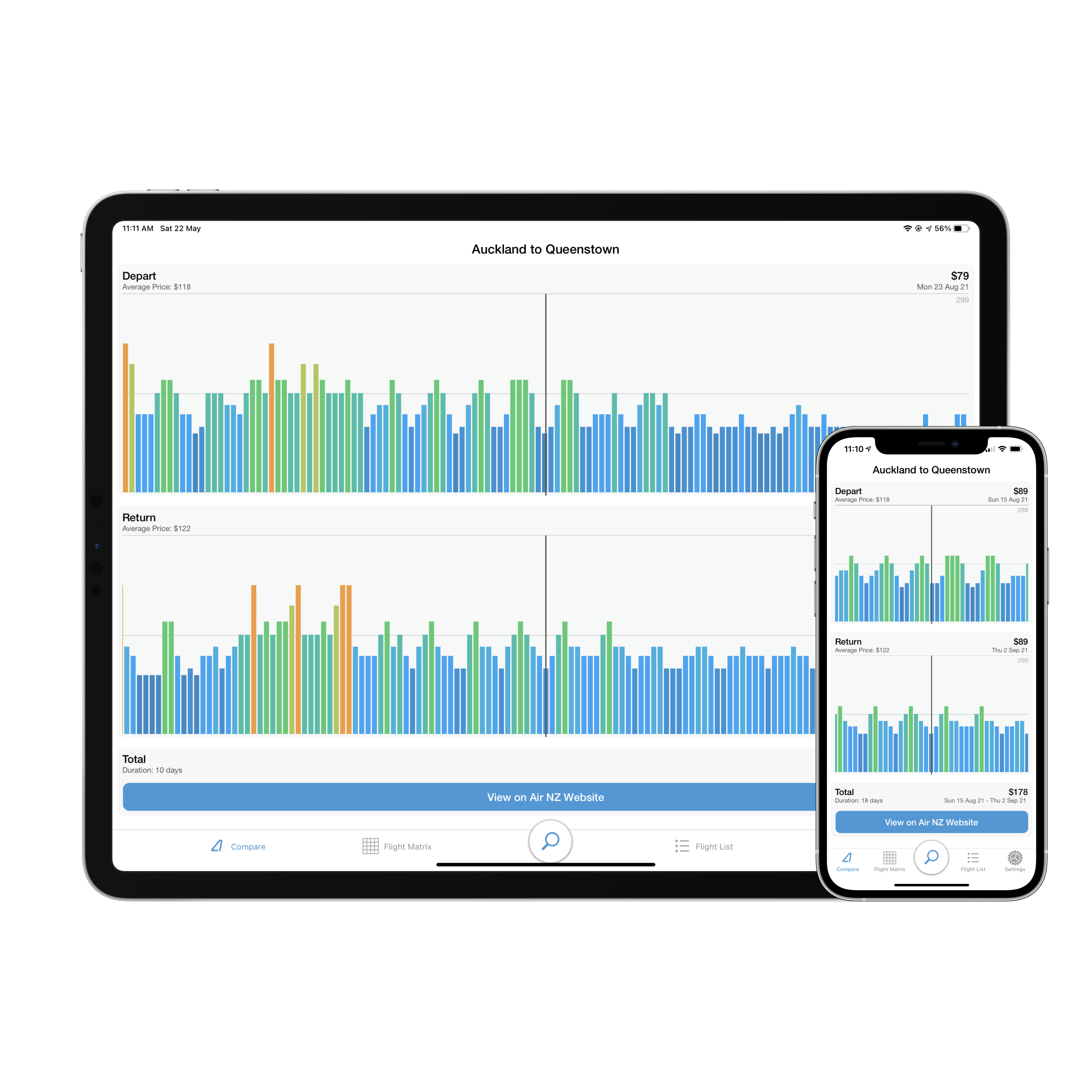 Discover Pricing Patterns
Use Air Deals to discover pricing patterns and find the cheapest days to fly.
Find Deals!
Air Deals will show you the cheapest Air New Zeland Flight for any day.

Enter The Matrix
Every Possible Price!
With the Air Deals pricing matrix you can compare every possible price at a glance!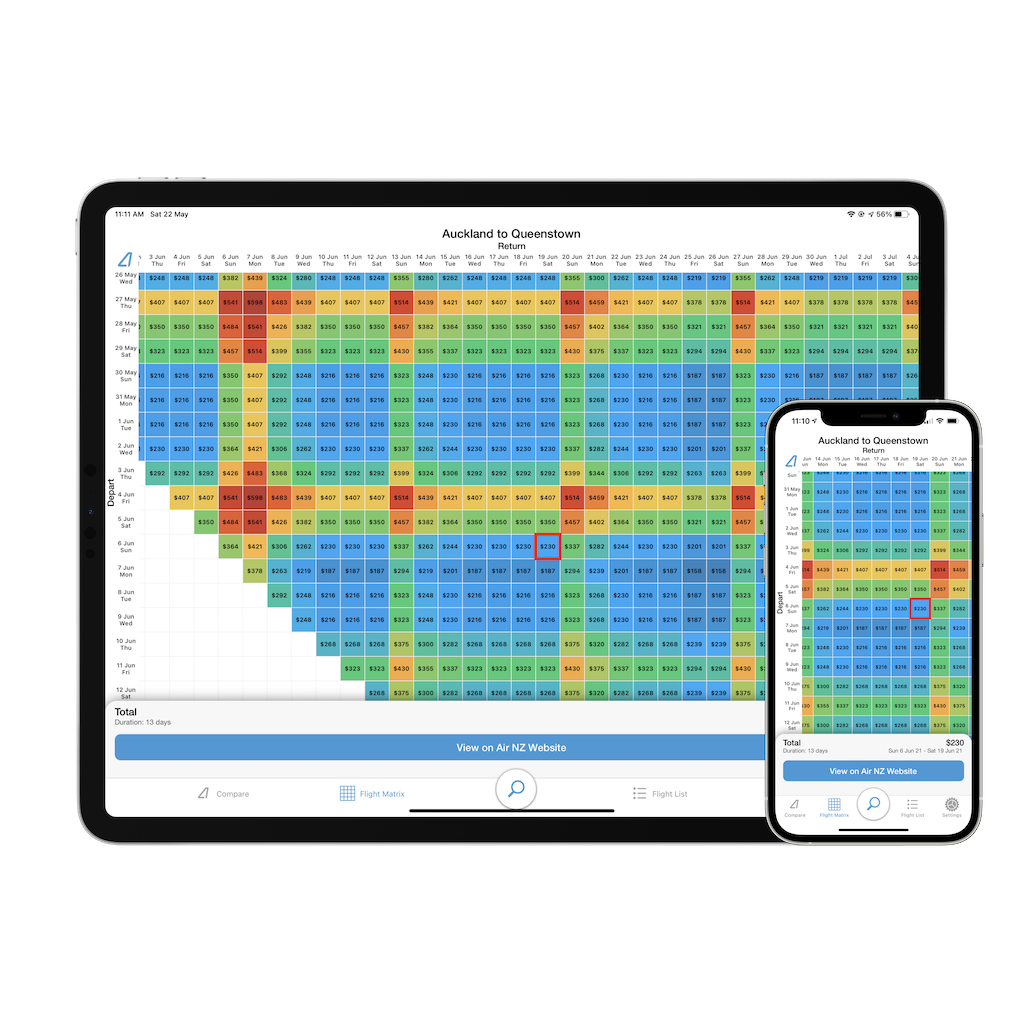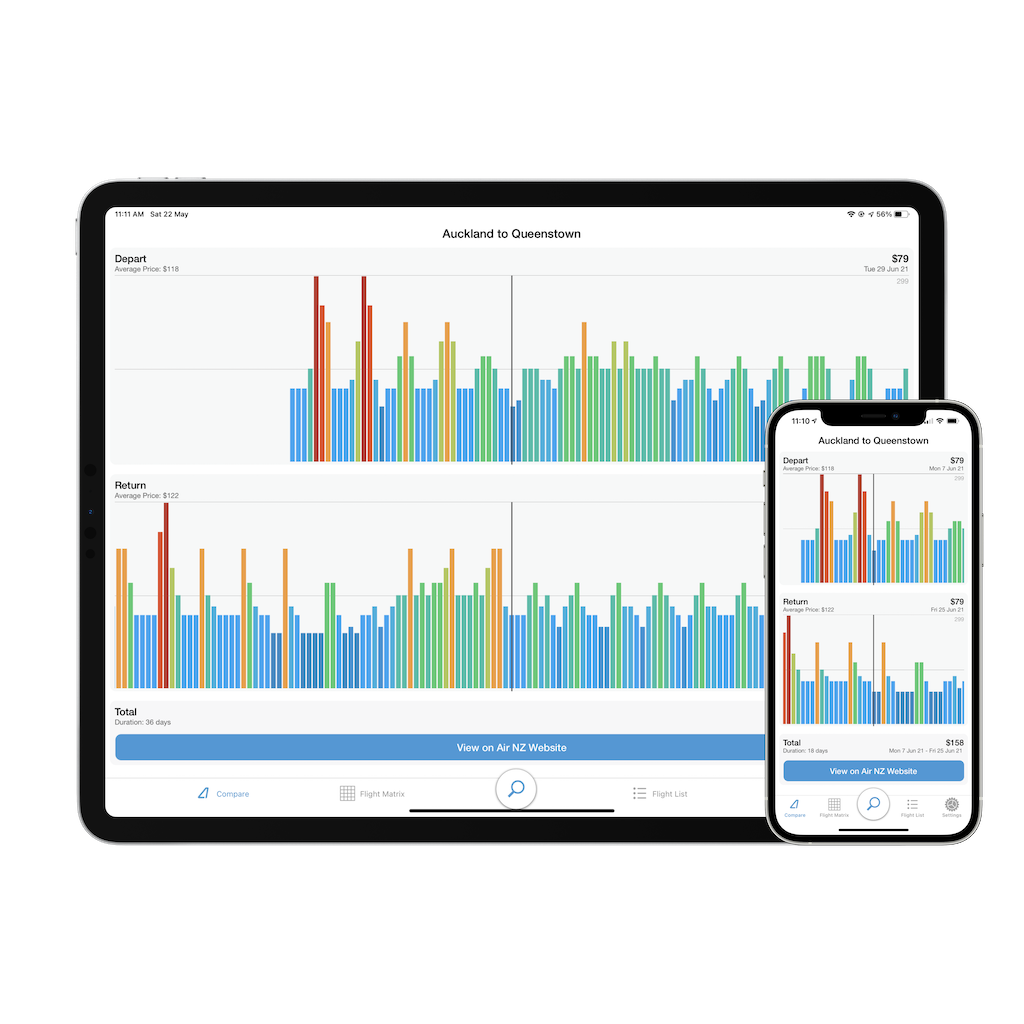 Avoid High Prices
Avoid high prices with a simple swipe!